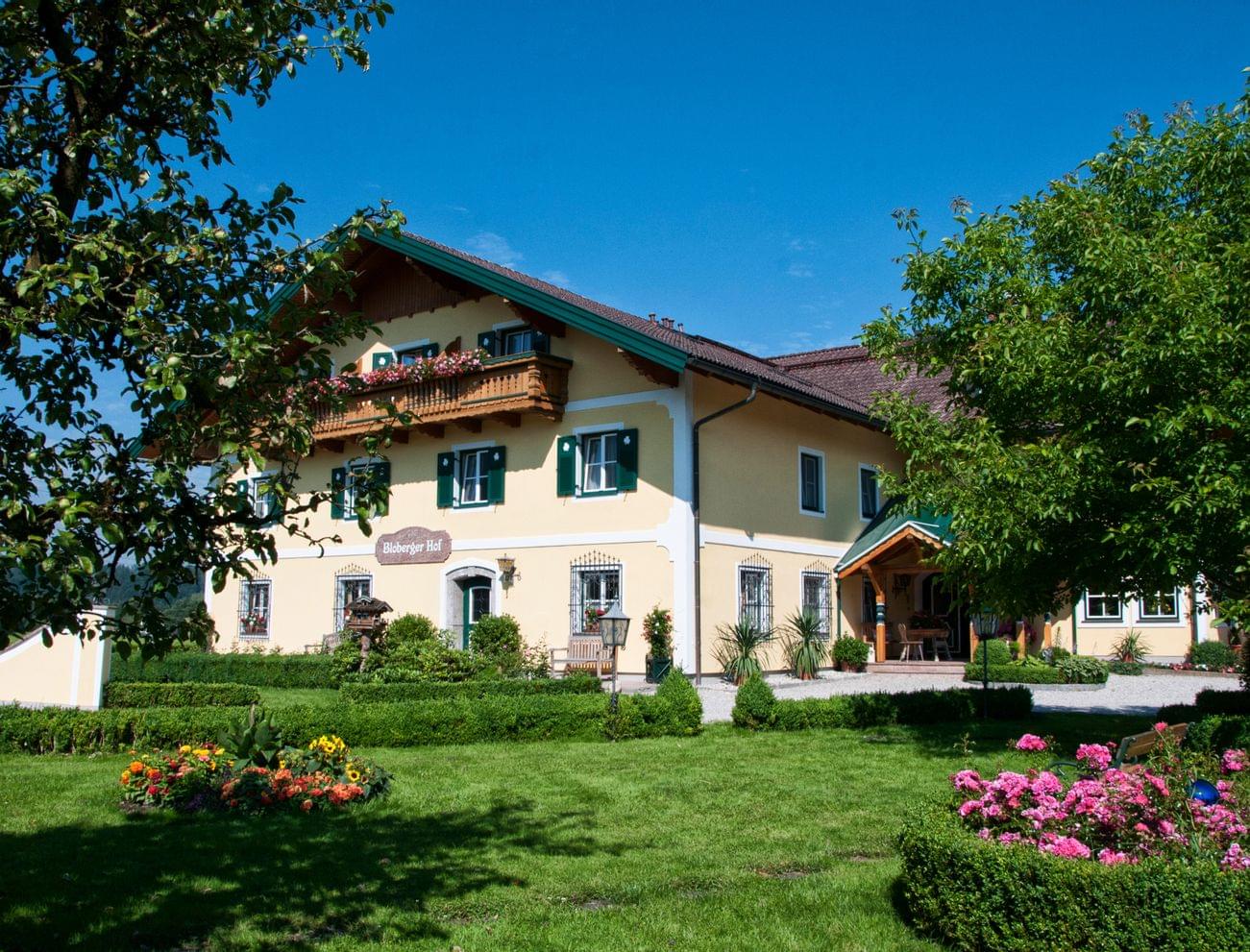 You will find balance here.
A city hotel
set in lush surroundings
A balance of relaxation and activities. A balance of a tranquil holiday teamed with delicious foods. Right on the threshold of the city of Salzburg.
A city break in Salzburg is characterised by exciting days filled with insights and views. It is all the more pleasant when you spread out the information you have gathered to look at it in peace and quiet in the natural surroundings and just switch off and relax. Our hotel guesthouse, the Blobergerhof, is just a few minutes by bus or car from the centre of Salzburg. There are buses at regular intervals and they enable you to enjoy a relaxing day in the town without having to look for car parking or paying car parking fees.
Around the Bloberger Hof you will come across lush pastures, extensive walking and running routes and plenty of cycle routes. These tempt you to explore the area. Leave the daily grind behind and during your holiday in Salzburg you will not only enjoy cultural city highlights like the cathedral, 'Getreidegasse', the museums and the views from the mountains in the town, but you also get to enjoy the natural beauty of the region around Salzburg.