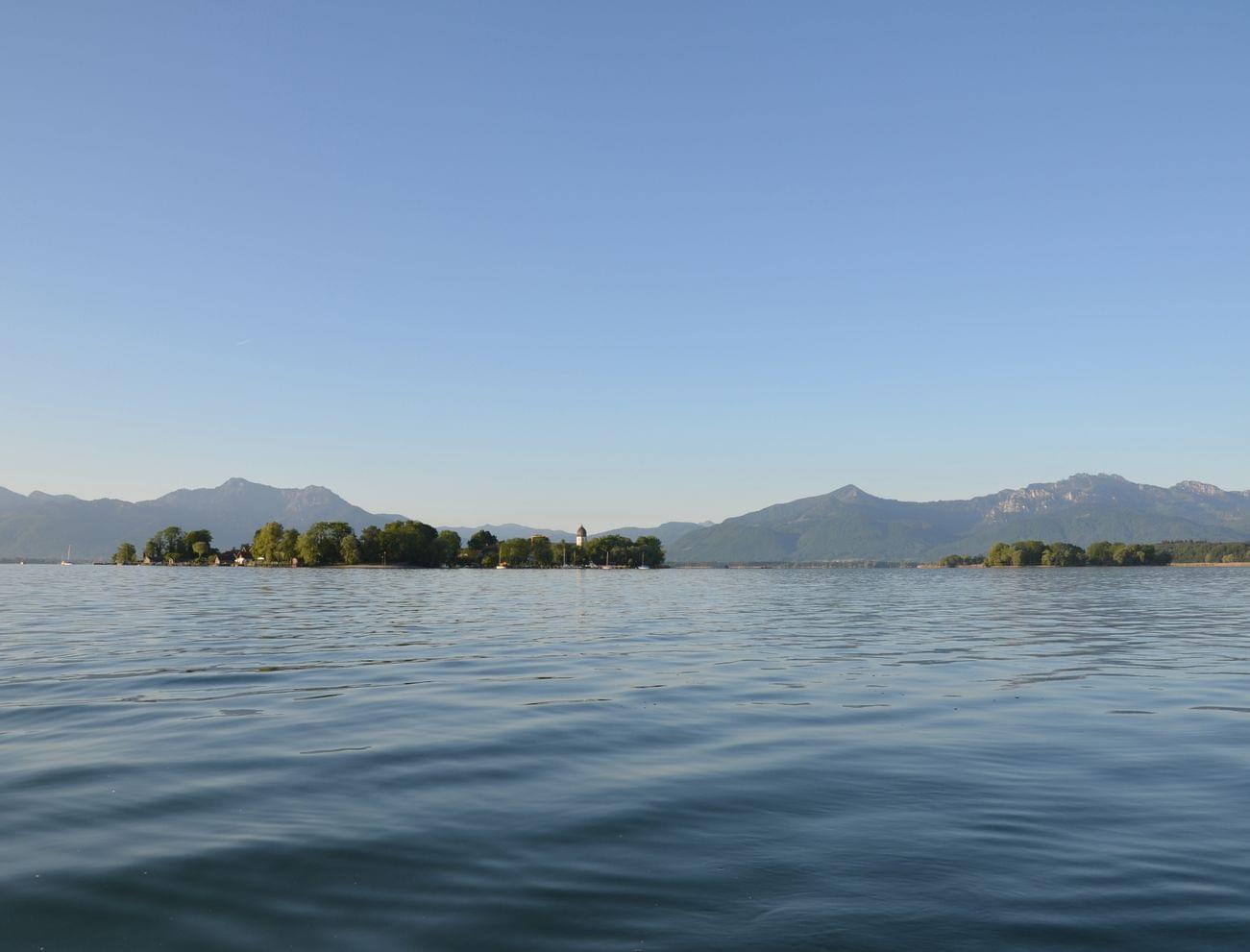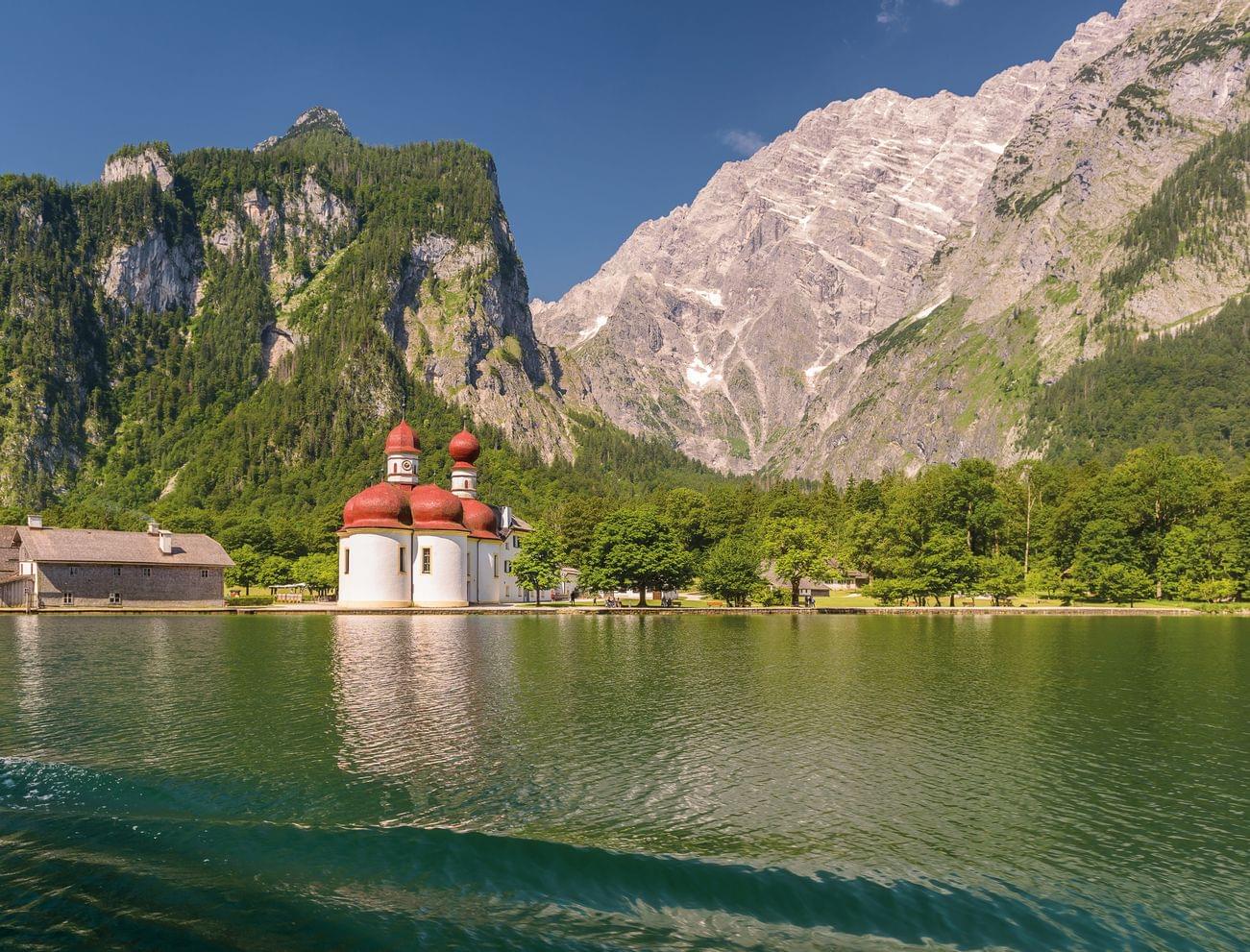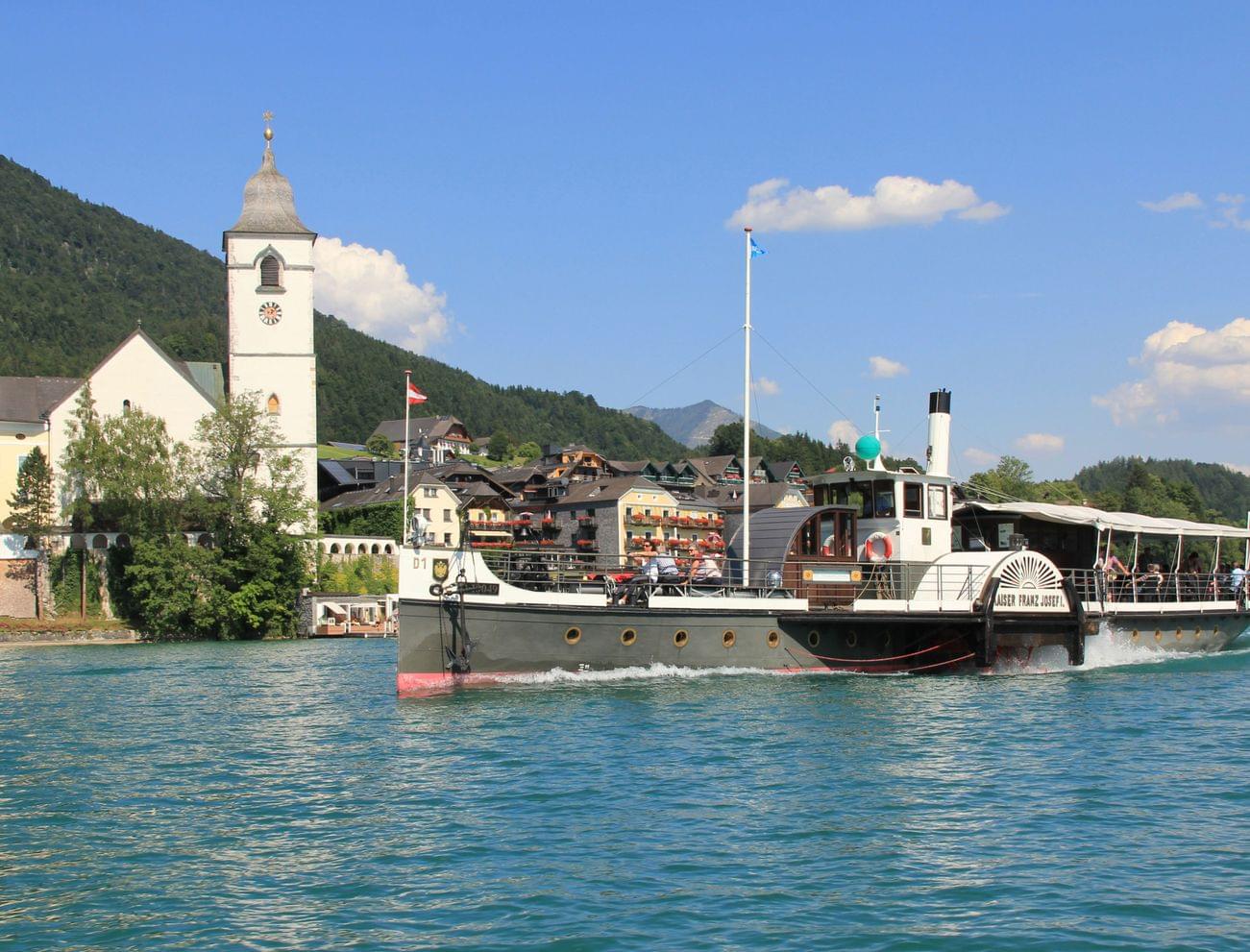 There is more around the city of Salzburg ...
A holiday in Salzburg
Day trips in the nearby area
It is not just the city of Salzburg which has plenty to offer. If you are planning a longer stay in Salzburg, you can also use a few days to explore the surrounding area. Whether in your own car, in a hire car or during an organised tour - it's up to you. Our special recommendations include Chiemsee, Königsee and the Salzkammergut.
Chiemsee is always worth a visit: 'Bavaria's Sea' provides a special style for any season and there is so much to explore. Chiemsee has 2 large islands in the centre. On 'Fraueninsel' a there has been a convent for centuries, while on 'Herreninsel', there is a landscaped park and two castles. Neue Schloss Herrenchiemsee was built by Bavaria's 'fairy-tale' King Ludwig II, as a copy of Versailles. Swimming beaches kilometres in length and themed cycle paths around the lake have something for everyone.
Königssee
in Berchtesgadener Land
Königssee lies to the south of Berchtesgaden in nearby Bavaria. Located at the foot of the Watzmann, this lake, in parts up to 190 metres deep, spans 8 km in length throughout the valley. Since 1978 Königssee has been a part of Berchtesgaden National Park. The historic St Bartholom&auml pilgrimage church in front of the east wall of the Watzmann can be accessed by boat. Boat docking points: Königssee, St. Bartholomä, Salet, Kessel.
As long as Königssee is not frozen, it can sailed on throughout the year. You come to Schönau am Königssee from the Bloberger Hof initially via the Alpine road, then follow Berchtesgadener Road to get to the border of Germany. Drive to the border on the B305, then bear left into Königseerstrasse (B20), follow this road and then drive to Seestrasse. You will now already be able to see Schönau and the wonderful Königssee. A large parking area provides plenty of space for all visitors to enjoy exploring the beauty of this region on foot.
Hiking fans are well catered for around Königssee. Numerous hiking paths proceed to the surrounding summits and provide breath-taking views to the mountains in Bavaria. Those of you who prefer to head out on a leisurely exploratory tour, can explore Königssee via boat and get some very special insights.
The Salzkammergut
Culture & nature interwined
The Salzkammergut is a relaxing area in the state capital of Salzburg which is characterised by its many crystal-clear lakes, wonderful towns and villages like Bad Ischl, Hallstatt and Bad Aussee and by its fantastic mountain backdrop. A unique day trip for those of you who are keen on nature and culture.

This unique holiday region gets its name from salt mining, which took place here even in the Iron Age. This area was also very popular with the monarchy, in particular with Emperor Franz Josef and his wife Elisabeth who spent their summer holidays here.

And artists and VIPS have for years splashed around Wolfgangsee, Attersee, Mondsee, Traunsee and Altausseer-See, including painter Gustav Klimt, composers Franz Liszt and Gustav Mahler, to name but a few.
Tip: Fuschlsee and Mondsee are the lakes in the Salzkammergit which are closed to Salzburg and are fantastic swimming options.
Are you in the mood for a guided tour to explore the surrounding area? Bob's Special Tours offer you a range of inspiring bus tours in and around Salzburg. Be whisked off into the picturesque mountains of Salzburger Land and to the neighbouring region of Bavaria and head out in the footsteps of the Trapp family, and find out about the origins of the world-famous Christmas song 'Silent Night' in Oberndorf near Salzburg.
Other interesting information