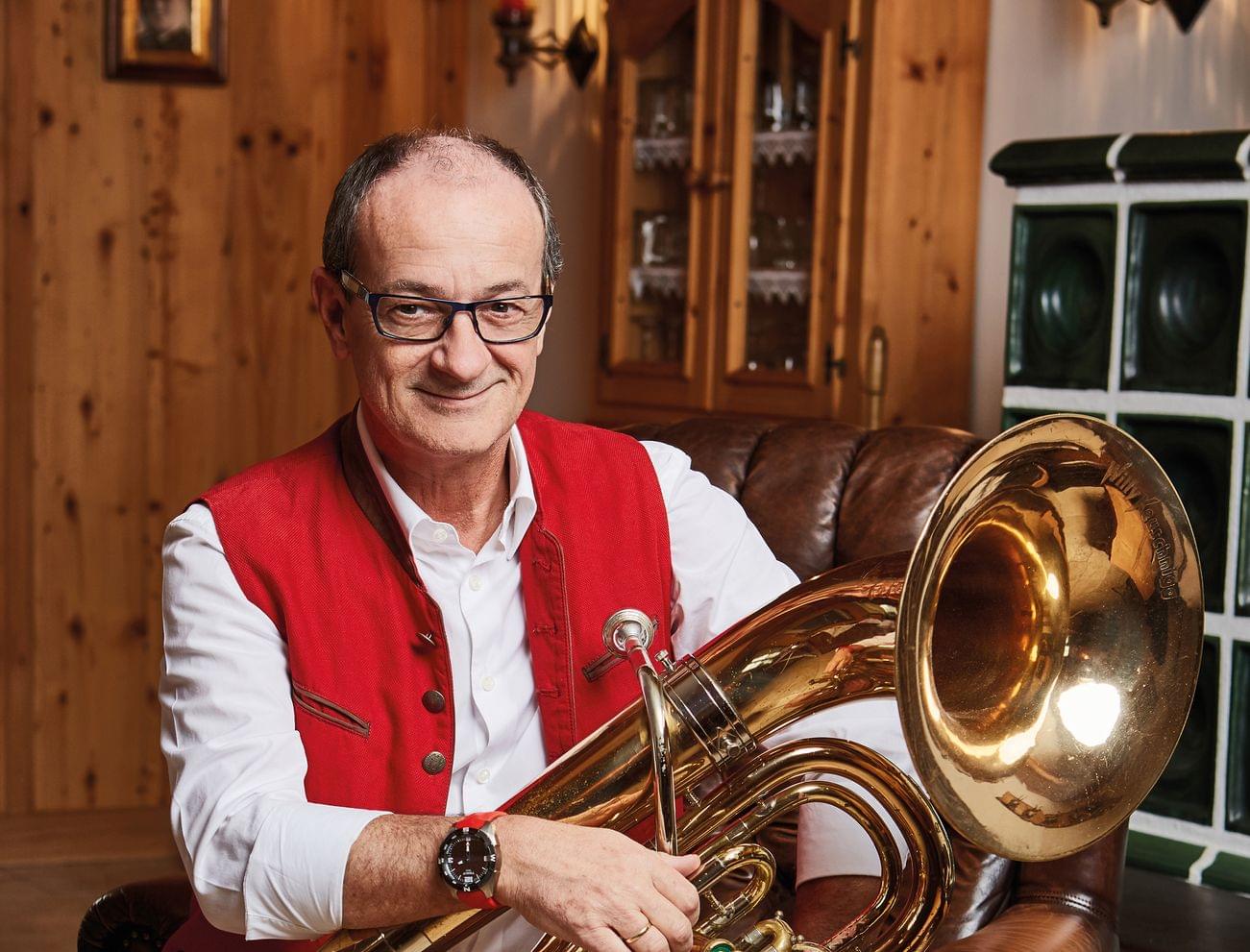 Keuschnigg - a concept spanning more than 50 years in the folk music scene here and in other countries.
Willy Keuschnigg (the Bloberger Hof manager)
He gained his knowledge and the foundations of his music-making skills from a private tutor at the Mozarteum in Salzburg. From the age of 14, Willy Keuschnigg jun. was the bassist, singer and composer in his father's group, the legendary "Keuschnigg-Buam". During this time numerous LPs, music cassettes, CDs, etc. were produced, all featuring own compositions by Keuschnigg .
Numerous live performances, tours from Europe to the USA, radio and television appearances, studio recordings, turned him into a fully-fledged musician. After a brief artistic break, in 2008 he met two experienced musicians (Hias & Peda) and ever since has been on the go with the Laterndl Trio.
In keeping with the maxim:
Music from the cradle
he plays every instrument with passion
with the "Laterndl-Trio" and planty of music on tour –
his expertise provides so much joy and GREAT cameraderie.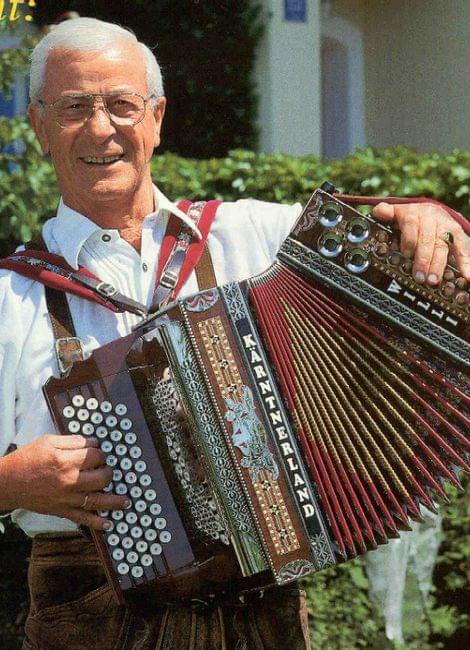 Even in his early childhood he felt music in his heart and so it came about that he grabbed an accordion and started making music himself. In 1955, together with his brother, he founded 'Keuschnigg-Buam', which has since become legendary; (later too with his son Willy in the group). The formation travelled the globe, and numerous radio and television appearances, filming etc. resulted. But playing music alone was not enough for him and so he began to compose and and write texts. Willy sen. very soon realised that his intellectual creations were very well received.
To date some 500 titles (music and text) have been recorded by Willi Keuschnigg on sound storage media (LP, MC, CD). One of his biggest successes is the title 'Ein kleines Edelweiss', first released in 1966 with the 'Chiemgau yodeller duo' and to date has been recorded in around 60 different interpretations.
Keuschnigg Buam highlights to date
Winner of various hit parades
Multiple television appearances at home and in other countries (ORF Musikantenstadl, ZDF Hit parade, RTL etc.)
Of 785 entrants, came away with the 'Das Holzhackerleb'n" title in the final
Participant in the 'Folk Music Grand Prix'
Numerous appearances at home and abroad (Germany, Italy, USA (Florida), Switzerland Belgium, Holland etc.)
Audio clips & small gifts
Audio clips and CDs are of course available right here by request.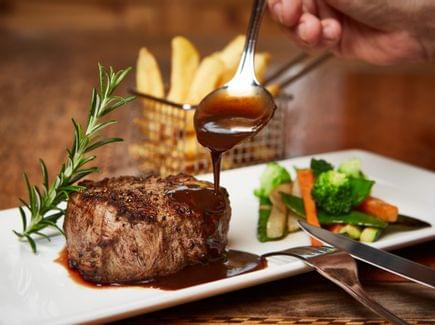 Restaurant
& pleasure-filled rarities
Restaurant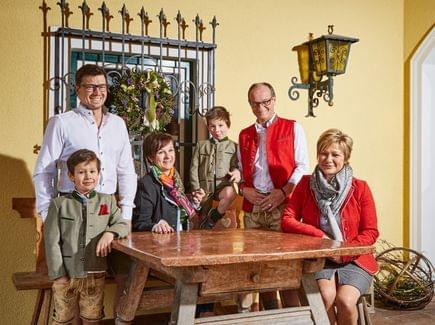 Your hosts
with the Keuschnigg-Santner family
Your hosts