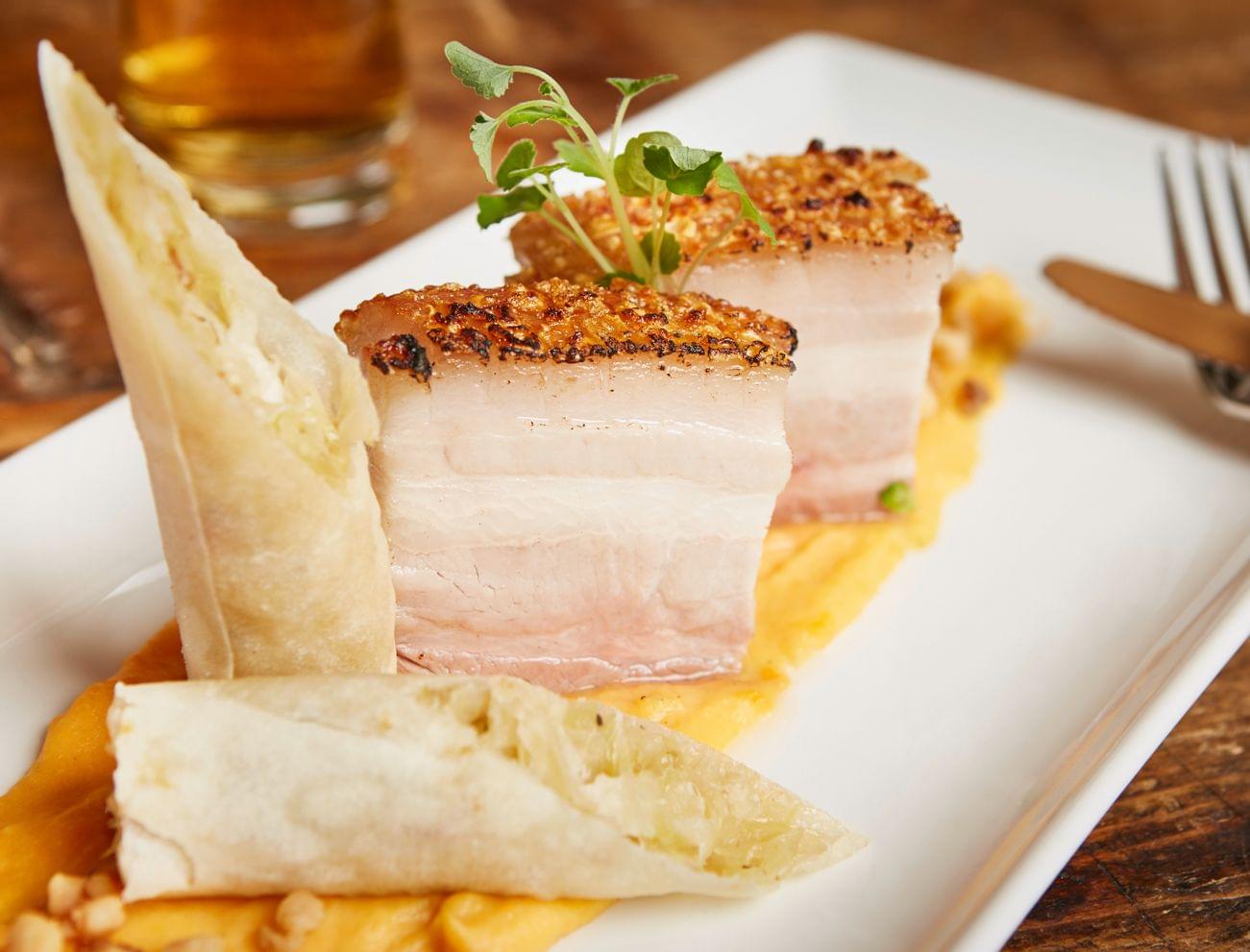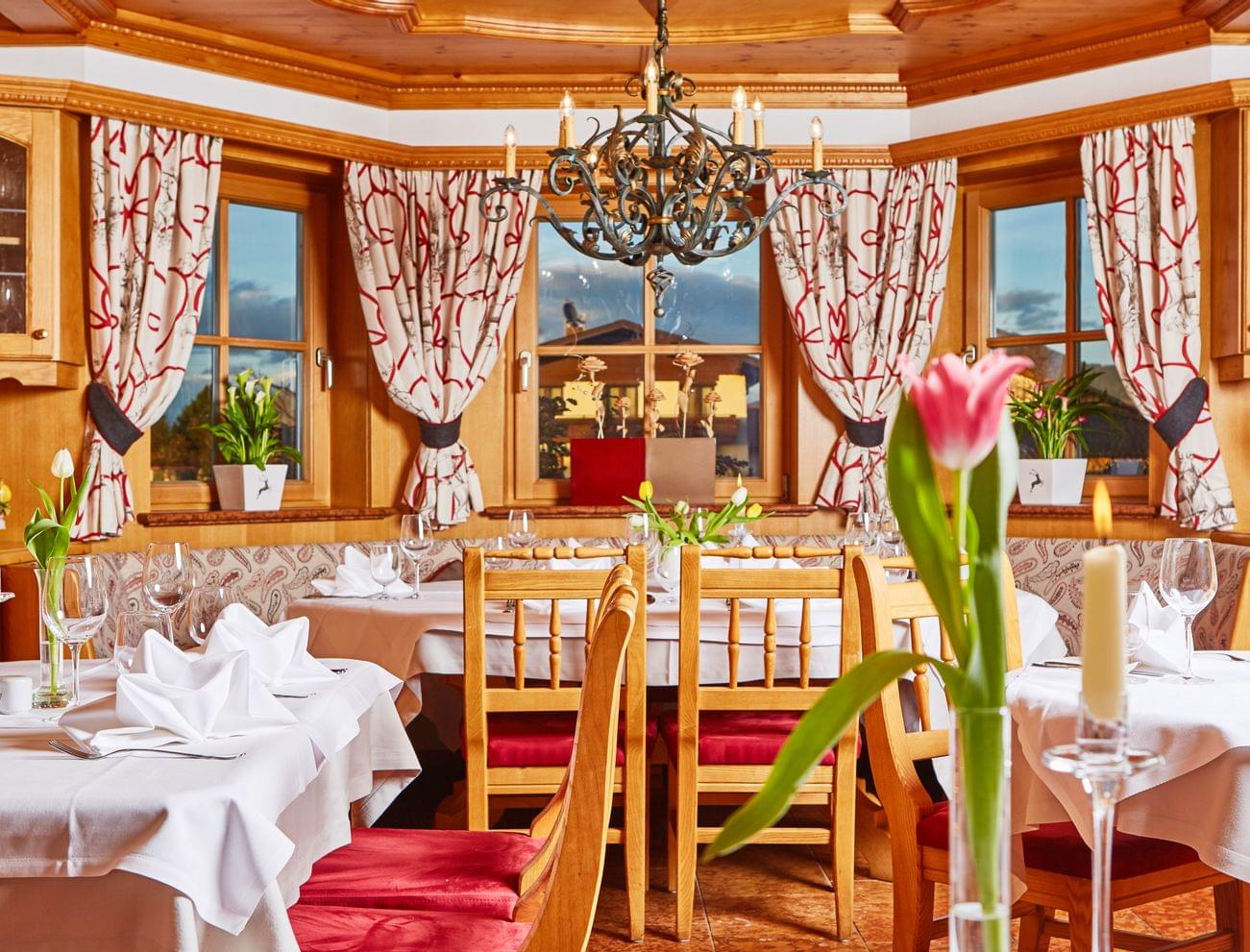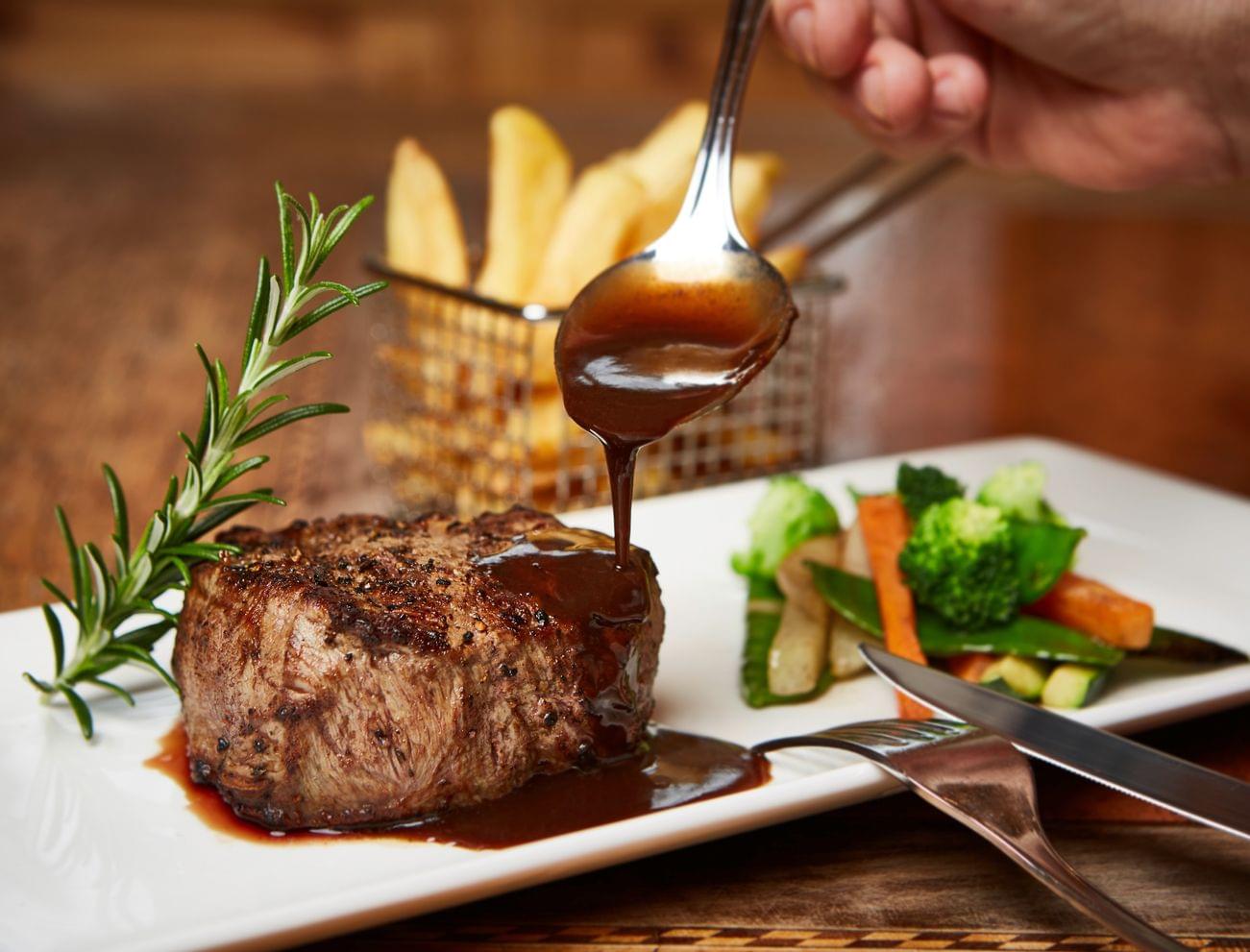 Gschmackig
As exquisite as air is, so too is the aroma
Restaurant
& pleasure-filled rarities
Hearty Salzburg food combined with traditionally grown. Only the best for our guests! Our head chef (and junior manager) Robert magic up delicious culinary treats for you.
Breakfast - a holiday for your soul
We think about yesterday and are curious about tomorrow, and if we don't watch out, we miss out on the precious thing in life - the now. That is why we take time for the really important things in life: an aromatic coffee, a fresh pastry, various jams, or maybe you would prefer a soft egg? Start your day with our balanced and substantial buffet breakfast and choose foods to suit your palate. A great day simply begins with a better breakfast.
Every day: 7.30 a.m. - 10 a.m.
Evening meal - a delectation for your senses
Hearty food typical of the Salzburg region, teamed with the traditional. Regional delicacies, with a hint of the international. Sounds lovely? Well the main thing is that it tastes delicious! As ever, it is down to nuancing. In the restaurant in the BLOBERGER HOF this is down-to-earth artistic-oriented cooking, with deep roots. The pleasure-filled rarities are in balance with the seasons. Honestly put together. Authentically enhanced. Since after an action-packed day you work up an appetite for fresh, crunchy and hearty food. Not forgetting sweet temptations. Here with us one leads to the other – from treats for your eyes to palate-pleasers and pure pleasure.
Opening times: Mon - Sat: 6 – 9 p.m.
The way to a person's heart is through their stomach
Enjoy our culinary highlights which have a hint of sophistication! From an extensive breakfast to a leisurely evening meal in our Swiss pine snug.